APHOTOMARINE
An educational resource dedicated mainly to the photography
and diversity of marine life that can be found in coastal waters
and intertidal areas of Great Britain and Ireland by David Fenwick.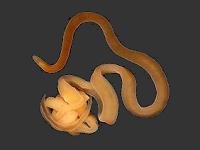 David Fenwick biography, bibliography and awards
Authored and co-authored papers
New Invasive Nemertean Species (Cephalothrix simula) in England with High Levels of Tetrodotoxin and a Microbiome Linked to Toxin Metabolism.
Andrew D. Turner, David Fenwick, Andy Powell, Monika Dhanji-Rapkova, Charlotte Ford, Robert G. Hatfield, Andres Santos, Jaime Martinez-Urtaza, Tim P. Bean, Craig Baker-Austin and Paul Stebbing. Published 16.11.2018.
Specimens of a New Zealand terrestrial planarian, Artioposthia exulans (Dendy, 1901) (Platyhelminthes: Geoplanidae) from Cornwall, UK.
Hugh D. Jones & David Fenwick Sr.. Journal of Natural History, 52:41-42, 2653-2663, (2018).
Biodiversity and systematics of stalked jellyfishes (Cnidaria: Staurozoa).
Lucília S. Miranda; Yayoi M. Hirano; Claudia E. Mills; Audrey Falconer; David Fenwick; Antonio C. Marques; Allen G. Collins.
Martesia fragilis Verrill & Bush, 1898 in the North-east Atlantic. Overlooked and a recent new discovery.
Holmes, A., Fenwick, D., Ganey, P. & Williams, T..
Journal of Conchology. 42 (2): 2015.
Anadyomene stellata (Wulfen) C.Agardh (Anadyomenaceae , Chlorophyta) , a vagrant new to Britain.
David Fenwick, Dr. Paul Gainey, Alan Alder and Professor Michael D. Guiry. March 2016.
Epibiont attachment of the brown alga Cladostephus spongiosus (Hudson) C. Agardh, 1817 (Phaeophyceae: Sphacelariaceae) on the Auger Shell Turritella communis Risso, 1826 (Gastropoda: Cerithiodea: Turritellidae). Declan T.G. Quigley & David Fenwick. PMNHS Bulletin 8: 2017.
First records of Calico Scallop, Argopecten gibbus (L.) and Transverse Ark Clam, Anadara transversa (Say, 1822) (Mollusca: Bivalvia) from Irish waters. Declan T. G. Quigley, David Fenwick and Liam MacNamara.
Cerbera sp. (Apocynaceae) drift mesocarps: first record from British waters and a summary of previous records from north-western Europe. Declan T.G. Quigley and David Fenwick.
Cah. Biol. Mar. (2019) 60 : 419-423.
Investigations into the little known and under-recorded
isopod genus Jaera.
David Fenwick. PMNHS Bulletin 10: Autumn 2018, p51-55.
Awards
NBN David Robertson Award 2015
Awarded by the NBN, NFBR and BRC for marine biological recording, information sharing, photography and research into stauromedusae (Stalked jellyfish) and nudibranchs.
Honorary Life Member of the National Biodiversity Network
Contact
E-Mail